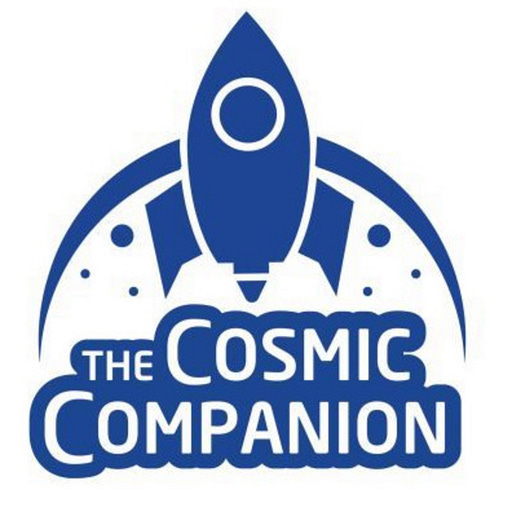 Aug 2 • 29M
Space is for Everyone! with Martynas Fedotovas and Nika Chinchaladze- The Cosmic Companion 2 August 2022
Everyone is welcome as humanity reaches for the stars...
Astronomy, space, and science news and education delivered in a fun, friendly format! Short form Astronomy Minutes and full-length episodes featuring interviews with some of the top scientists, authors, and developers around the globe!
We dedicate this episode to the memory of Nichelle Nichols. Her portrayal of Lieutenant Uhura on Star Trek inspired millions.
Welcome back to The Cosmic Companion. This week, we talk about the future of space exploration, as we build the first human habitations beyond the confines of Earth.
Later in the show, we will talk with Martynas Fedotovas and Nika Chinchaladze, about their work developing and promoting science education in Eastern Europe and beyond.
On 12 April 1961, Yuri Gagarin became the first man in space, and the first woman, Valentina Tereshkova, followed a little over two years later. Since then, around 600 people have reached beyond the limits of our home planet… 
Listen to our podcast episode here, or the watch the video version on YouTube.
Join us next week, when we welcome Alex Curry, co-founder of Telescope Live to the show, talking about Astronomy at Home. We're going to teach you how you too can use large telescopes around the world without leaving home!
Subscribe to Telescope Live using promo code COSMIC and get 50% off silver of gold memberships!
Clear skies!

James