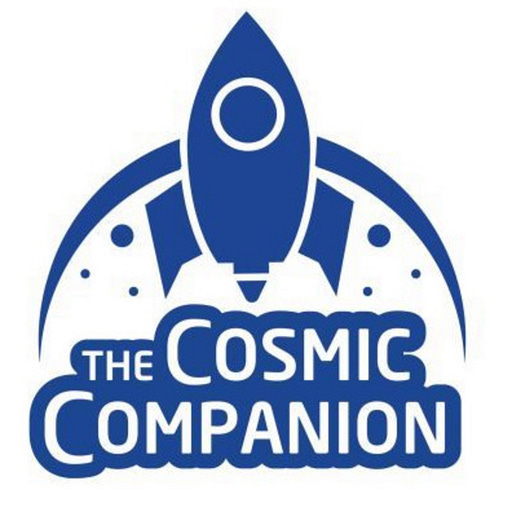 Jul 14, 2020 • 27M
Interview with Scott Lambros of NASA, on the James Webb Space Telescope - Astronomy News with The Cosmic Companion Video and Podcast July 14, 2020
Astronomy, space, and science news and education delivered in a fun, friendly format! Short form Astronomy Minutes and full-length episodes featuring interviews with some of the top scientists, authors, and developers around the globe!
Hello everyone!
This is a special episode, as it marks both the first show to begin our third season, and this installment is the first partly recorded in our new studio. Most special of all, we take an inside look at the James Webb Space Telescope. Scott Lambros, NASA's Instrument Systems Manager for this revolutionary telescope, joins us this week, giving us his first-hand story of this next-generation space telescope.
We also look up at the sky at Comet NEOWISE, visiting evening skies in the northern hemisphere this week. Plus, a new finding showing high concentrations of metal on the Moon could suggest our best theories of the origin of our planetary companion may need revision. We will also look at an exposed planetary core, and we find the gravitational center of the solar system.
Watch the video version of this episode:
Scott Lambros of NASA, Instrument Systems Manager on the James Webb Space Telescope (JWST) talks to The Cosmic Companion.
This podcast is also available from all major podcast providers.
Coming July 21: Dr. Kathryn Zurek, Theoretical Physicist at Caltech, talking about how dark matter may be detected here on Earth by looking for subatomic particles called magnons.  
July 28: Dr. Lina Necib, Post-doctoral Researcher at Caltech, who recently discovered Nyx stars – visitors from outside the Milky Way! 
If you enjoyed this episode of The Cosmic Companion, please download and share the episode on YouTube, Facebook Video, or any major podcast provider.
For more details on space and astronomy news, please visit: thecosmiccompanion.net or thecosmiccompanion.com.

Thanks for watching, listening, and sharing!

- James